In terms of water risk intelligence, Fathom is a world leader. In response to the growing problems posed by climate change, they provide customers and partners with market-leading flood models based on the constantly expanding boundaries of scientific study. As when co-founders Andrew Smith and Christopher Sampson first met while pursuing their PhDs at the University of Bristol, academic research is still crucial to the team today. This partnership produced a no-nonsense approach to advising and a unique visual brand identity, yet both still need improvement.
The Challenge
Targeting a sizable audience, such as insurance firms and governments, Fathom takes pleasure in its distinctively quirky brand. However, Fathom had inconsistent marketing materials and a difficult-to-use website. Improving these flaws while keeping brand identity was of the greatest importance for the Fathom team because the current website depended on a proprietary hosted solution that made it difficult to maintain and update.
Solution
We started with an SEO audit in order to develop a search engine strategy and validate the information architecture. Following that, we used a UX audit to build a straightforward page layout and menu structure. After this analysis was finished, the team felt confident enough to start the design process. Enhancing the core of the present brand without losing its characteristic eccentricity was a top aim for the WebservX team.
The team then employed WebservX's internal, modular ThemeFlexTM WordPress development approach. This approach enables clients to simply construct beautiful pages or change existing content without the assistance of professionals.
Fathom's team was in charge and participated in all crucial stages of the project because of WebservX's human-centric approach to web design and development. i.e., the project was finished on schedule and under budget.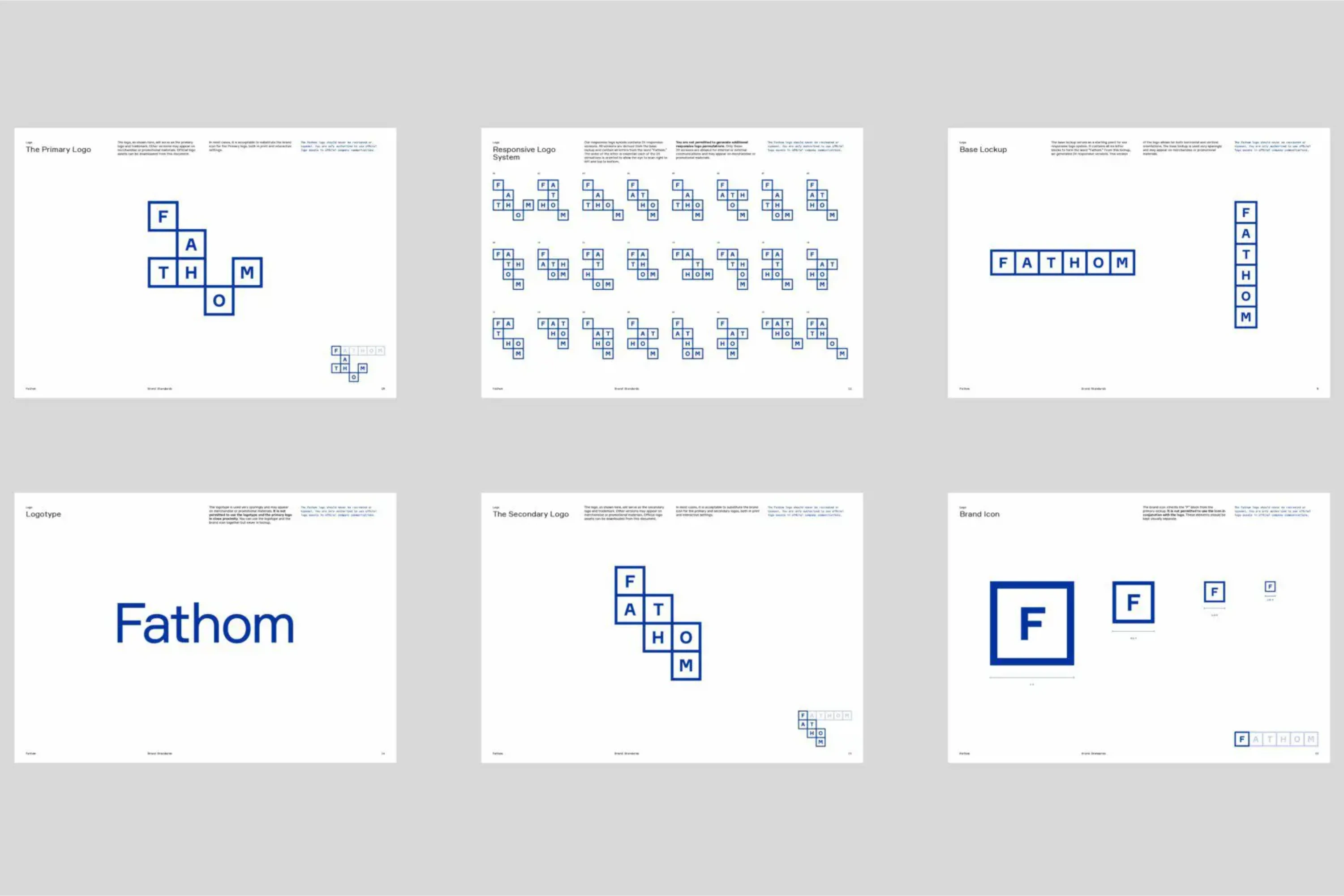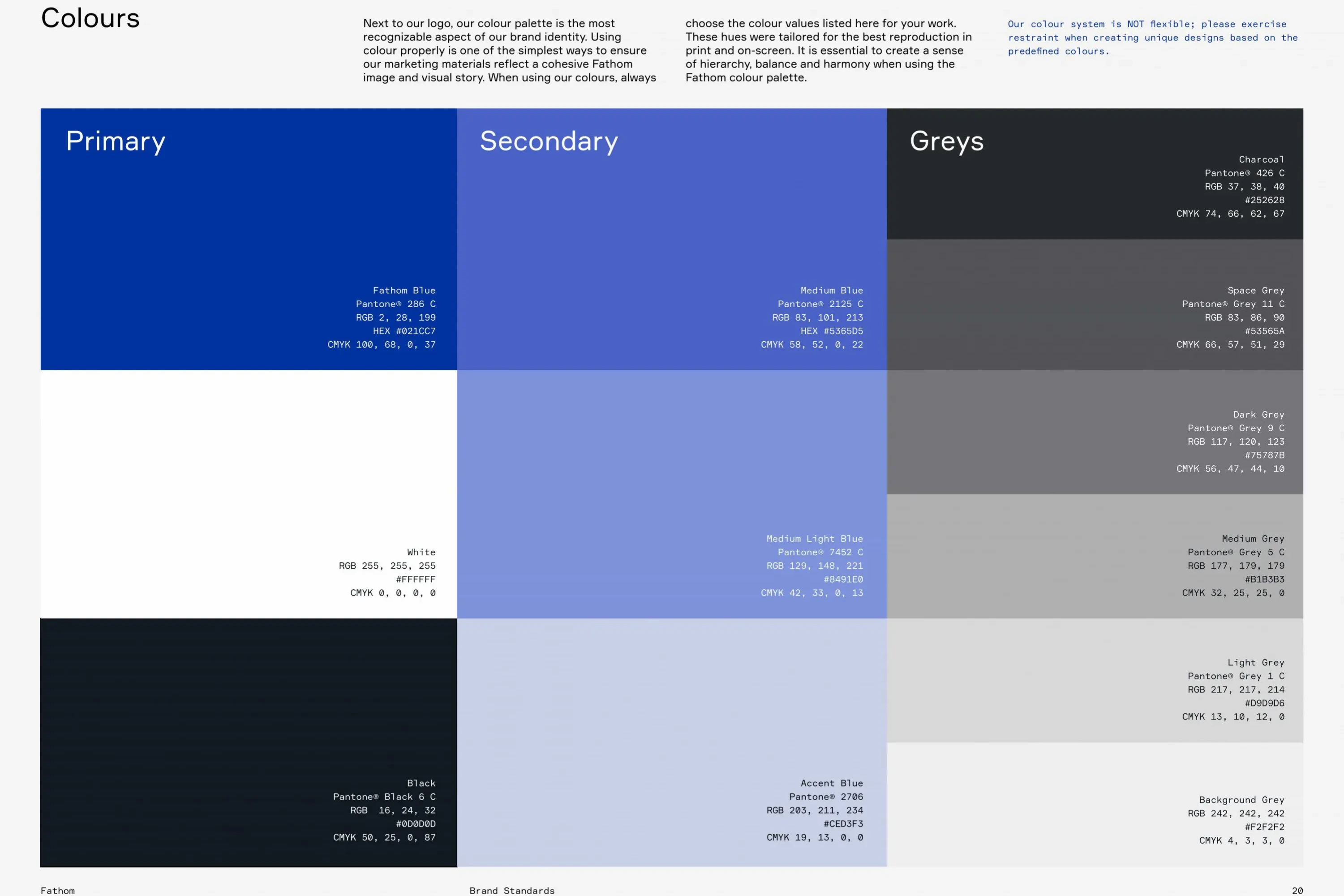 While working on the website revamp, the WebservX Design team was extending and improving the Fathom brand materials, which resulted in a thorough brand book. These publications provide teams, like Fathom's, with an accessible manual for deploying brand collateral correctly, saving time and effort when new goods enter the market.
The WebservX Design team generated a library of product-related graphics as part of the brand refresh. These images include visual components from Fathom's mapping process and are inspired by Swiss Style design. Any project benefits from the aesthetic coherence that intentional illustration adds to branding. Such pictures offer excellent advertising material when made into posters, t-shirts, or other collateral.
What Fathom Gained
a redesigned brand that enhances the resources already available.
a plan for SEO.
a user-friendly website that nonetheless reflects the company's quirky personality.
the capacity to manage content effectively and conduct marketing experiments
a platform for publishing the research that the business is funding and executing.
a distinctive layout for the product pages and their event response analysis work.
a paper with simple-to-follow brand standards.