Our Responsive Email Template Design Services in India
About
Our creative staff will create HTML emails based on your specifications.

Each email template is designed in accordance with your brand's requirements and best practices.

To share designs and receive feedback, use design collaboration tools such as the InVision App.
Email templates that have been hand-coded, well-commented, and pixel-perfect.

Compatibility testing in 40+ email clients, as well as adequate fallbacks for any unsupported email clients.

Renderability tests are performed across 15+ devices and all browsers.

If you don't like us, we'll refund your money in full, no questions asked.
With the help of our email professionals, you may revamp your email design with a world-class design system.
Email Marketing Design
Email Design Systems
HTML Email Templates
Email Design Training
Tactical Design Improvement
One-off Email HTML Templating
Advanced Email Design Analytics
Eye Tracking For Email Marketing
Coaching & Mentoring For In-house Creatives
Our Easy and Fast Process Of Email Template Design Services In India
Provide Sugesstion For Email Design
Provide The essential
Send in your email or design brief suggestion.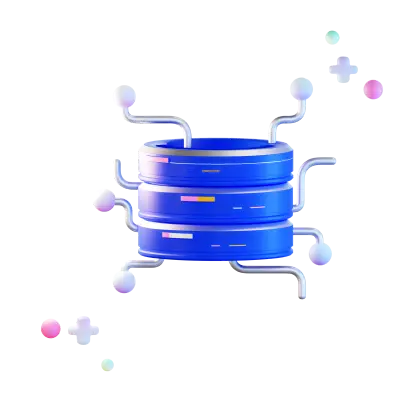 Expertise in Code And Testing
We Review and Provide
Our skilled staff hand-codes your design and tests the HTML file for renderability in 25+ email clients.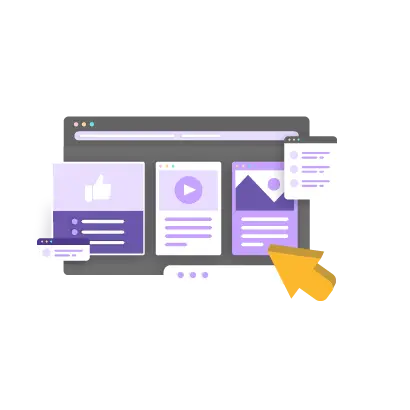 Email Integration
ESP Integration
We integrate your email into one of the 50+ ESPs of your choosing and make it ready to send.
On Time Delivery
Final Delivery
Within 8 hours, you will receive the final faultless HTML file, as well as an email client test report and an email checklist.
Email marketing that promotes your brand
In graphic design software, our WebservX team creates bespoke, brand-consistent images that are then exported to platforms such as Mailchimp and Campaign Monitor. We'll use our creativity and knowledge to ensure you get the most out of your campaign statistics, with appealing imagery suited to your brand and spam-avoidance methods!
Other ways to explore the objective of optimizing visual marketing include infographics and animated GIFs. We'll employ A/B testing to help you analyze each campaign so you know when and how to reach out to your target demographic. Knowing who has interacted with your contact will also provide you with excellent leads to pursue.
Our Expertise in Email Template Design Services
Our staff has extensive expertise in creating and implementing effective and long-term email marketing programs, with long-term ROI at the forefront of everything.
Content Production
A good email must elicit a response. We will ensure that your email content is memorable, concise, and effective, whether you are selling items or services, promoting an event, or informing your readers on the latest corporate news.
Analytics
Everything we do at Evoluted is trackable. Understanding the genuine value of an email marketing campaign for your firm is critical to success. Using cutting-edge technologies, we will monitor, and report on all email statistics.
A/B Testing
Split testing is vital for long-term success in many digital marketing media, including email marketing. From headlines and email topics to calls to action and shots, we will split test parts and base long-term strategy on what works for you.
Designed To Convert
Your email, whether based on a template or entirely from HTML, must elicit measurable action. Every detail is critical in this case. We will build and carefully tailor your email campaigns to meet your specific objectives. This involves both the aesthetic and the functionality of the product.
List Management
It may be tempting to send every email to every subscriber if you have a large mailing list, right? This is not always the greatest option. We will segment your list into categories and assist you in targeting them with precise, relevant messages that are most likely to produce the desired results.
Smart Automation
An organized and automated series of emails is an excellent approach to guide your customers from initial contact to first purchase or sign-up, to repeat business. We will assist you in developing and implementing a long-term, automated email marketing campaign.
Our Approach
Our creativity and passion for all things data shape all of our work, and Email Marketing is no exception. We employ our results-focused approach to all campaigns we manage to guarantee that your emails drive action and engage customers.
Custom Templates
& HTML Design
Our staff will build amazing and versatile email template design that is specific to your company, allowing us to deliver eye-catching and thriving communications with surface and efficiency. To assist achieve the greatest results, our email template designs are informed by actual industry research and the most recent innovations.
Reporting That
Works For You
Our team will build amazing and versatile email template designs in India that are unique to your company, allowing us to deliver eye-catching and successful communications with consistency and efficiency. In order to give the greatest outcomes, our designs are informed by thorough industry research and the most recent innovations.
Customer Loyalty
& Retention
Email marketing is about much more than motivating people to take action. It's also about keeping your customers involved with your company, retaining their business, and eventually developing customer loyalty. We will constantly look beyond the first interaction and will assist you in re-engaging your clients on a long-term basis.
FAQ
Frequently asked questions
We can handle up to 500,000 emails each day.
There is no limit to how many contacts you may submit. Our pricing is based on the number of emails sent rather than the size of your subscriber list. There is no limit to the number of email lists you may have.
Make your subject lines as simple as possible.

Keep the email copy to a minimum.

Avoid cramming too many ideas into one sentence.

Finish with a strong call to action.

Adopt the Correct Contact Methodology.
Email on Acid (6 free email templates)
Litmus (36 free email templates)
Dyspatch (free open source email templates)
Sendinblue (40+ responsive email templates)
Stripo (300+ HTML email templates)
Klenty (120+ email templates)
BEE (more than 200 email templates)
Your email should be structured like a traditional business letter, with paragraph spacing and no typos or grammatical problems. Keep your email short and to the point; don't confuse length with quality. Excessively difficult or lengthy phrases should be avoided.
Having amazing email content is the most effective technique to design an email template. The ideal email content is concise, straightforward, and free of clutter or needless words.