How to drive demand, create loyal viewers and fans, and grow your business on Facebook Here is a new feature to grow your business: Facebook marketing.
Facebook is not new, nor is the idea that every business needs a presence there.
 However, a lot has changed since Facebook's marketing first entered the marketing scene. Today, the world's largest social marketing network can do things many of us would never have dreamed of 10 years ago: host 360-degree videos, sell products with a chatbot, or even serve as a top news source for two-thirds of the adult population. With roughly 2.96 billion monthly active users as of the third quarter of 2022, Facebook marketing is the most used online social marketing network worldwide.
Social media is the primary source of brand research for 55.2% of internet users aged 16 to 25. Furthermore, 66% of all Facebook users check a local business page for new updates at least once per day.
Let's put that in perspective. That is nearly six times the population of the United States and more than 20% of the world's population, and it is still growing.
So, think about how Facebook marketing could affect your community's feelings (peer effect), your e-commerce business, referrals, customer relationships, reputation, brand awareness, and much more.
Do You Need To Run Ads? What Should You Post About? Does Creating A Business Page Mean You're In The Metaverse?
Answers to all your questions are ahead, along with step-by-step instructions and a process to start your Facebook marketing journey. First, let's learn about
What Is Facebook Marketing?
Promoting your business and brand on Facebook is known as "Facebook marketing." It can help businesses grow by posting stories and posts, providing daily updates and awareness, attracting organic online followers, gathering leads, and selling more products and services.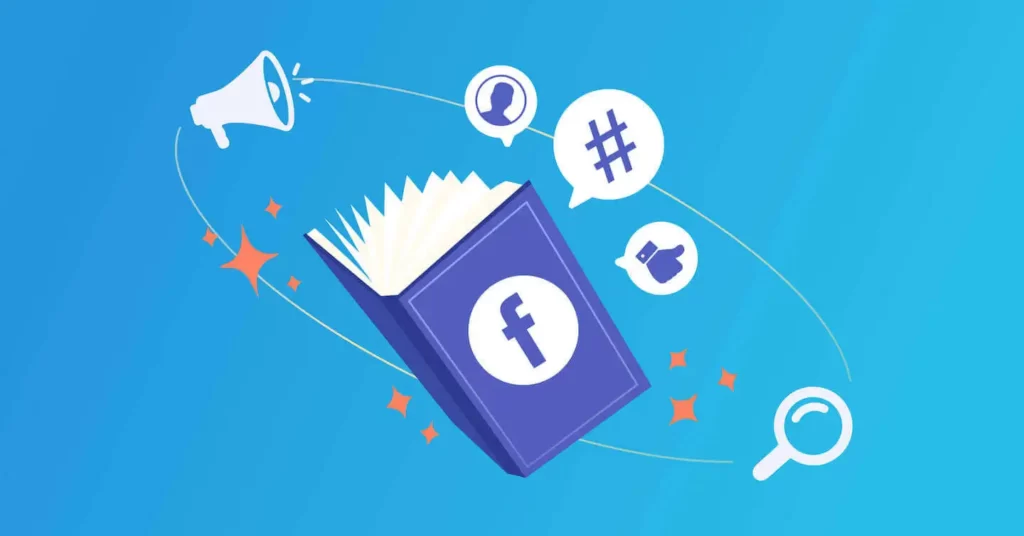 Tactics for Facebook marketing include:
Organic content like posts and stories
Paid promotion of content (text, photos, and video content)
Facebook advertising campaign
Facebook groups
Contests and giveaways
"Chatbots" on Facebook Messenger
PR campaign by creators
If you are on a zero budget or have limited wages, then Facebook is the best platform to start a new business or brand. Facebook marketing is entirely free.
But you can also accelerate your growth with paid services, like Facebook ads, paid content, PR campaigns, and creator collaborations.
How To Engage And Reach Your Audience Through Facebook
For many, Facebook is the internet. That said, is your business taking full advantage of it?
Your answer should be yes—as confirmed by Gary Vaynerchuk.
So, how do you use Facebook to benefit your business?
Facebook Pages are the gateway for businesses to market to this holy grail of users. A Facebook Page is a public presence similar to a personal profile that allows fans to "like" the business, brand, celebrity, cause, or organization.
On their News Feed, fans receive content updates from the page. At the same time, the business can raise brand awareness, deploy and track advertising, collect detailed audience insights, and chat with users who seek customer service.
How Do I Approach Marketing On Facebook?
Approach by involving and comprehending your customers' goals, as well as collaborating with them to overcome obstacles. One of the best ways to do this is to be available where they already spend their time—you need to be present on Facebook.
Think again if you're building a Facebook page to check one more thing off the branding to-do list. Proper Facebook marketing requires a consistent, long-term commitment. But we promise that the awareness and demand will be worth it.
Ready? Let's go.
How do you set up your business page on Facebook?
If you've decided to build a Facebook page for your business, you've made the right choice.
Here are ten steps to creating your business page:
How To Create A Facebook Page
If you create a personal profile for your business instead of a page, you risk having it shut down by Facebook. So to get started building your own Facebook page, go to https://www.facebook.com/pages/create/
Facebook offers two categories so you can better customize your page's fields. (To choose a category, start typing and choose from the drop-down list.) For this introduction, let's say we're a "business or brand." We'll create a page for an (entirely fictitious) company called WebservX and categorize it as "digital marketing and web developers."
Choose the name for your page wisely. In most cases, Facebook will let you change your name and URL, but it can be difficult and tedious. You must create and manage Pages from your personal Facebook account; however, your personal information will only appear on the Page if you add it.
Press "Get Started," and you'll be automatically redirected to add a profile photo and cover photo for your new page.
How To Add A Profile And Cover Photo
Add a Profile Photo
Adding a profile picture is the first step to giving your Facebook page an identity. Most publishers suggest creating a photo that's 180 x 180 pixels. will serve as the primary visual for your page, appearing in search results and alongside any of your content that shows up in a user's News Feed.
Think of your profile picture as your first impression, and choose something immediately recognizable (like a logo).
Add a Profile Cover Photo
Next, Facebook will suggest you add a cover photo. A cover photo is a large, horizontal image that spans the top of your page. It should express your page's identity and can be updated often based on unique offerings, campaigns, or seasons.
Click the "Add a Cover Photo" option in the welcome menu to upload a cover photo. The official dimensions of a cover photo are 851 x 315 pixels. However, if your photo is not exact, you'll have the option to drag to reposition the photo. Press "Save."
Add a Short Description
Add one to two sentences (or 255 characters max) about your business. This description will appear on your page and in search results, so keep it descriptive but succinct. But don't be afraid to show a bit of your brand's personality! Click "Add a Short Description" under "Welcome to Your New Page" to start.
Alternatively, you can edit your description by clicking on "About" in the left menu. You'll find the option to include a phone number, website, email, mission, and more.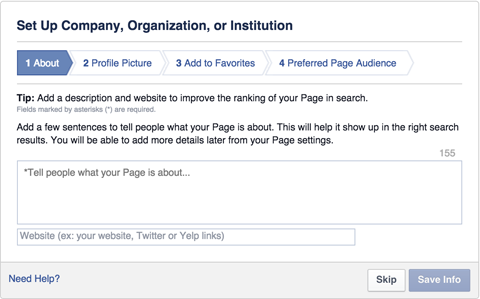 Create a Username For Your Page
The last step on the welcome menu is to create a username for your page. Your username will appear in your customized Facebook URL (also known as a "vanity URL") to help people easily find and remember your page. You'll have 50 characters to come up with a unique name that is not being used by another business.
Keep your pages' unique URLs handy. You'll use them again when you begin cross-promoting your page on your website, blog, and other assets to get more Facebook likes.
Add Your Website To Shortcuts.
There are a few other things you can do to customize your page. Go to your News Feed and click "Edit" next to "Shortcuts," as if every Facebook user has a vertical navigation bar to the left of their News Feed. By adding your page as a shortcut here, you'll always have easy access.
Set Up Page Roles
Remember how Facebook creates business pages separate from personal profiles? One benefit of this is that multiple people from an organization can edit and post from the page without sharing login credentials.
There are a few options when you are collaborating:
Add a Page CTA (Call To Action)
Call-to-action (CTA) buttons help to direct people to shop, book a reservation, and more.
To add a CTA button, start on your page. Below your page's cover photo, click Edit. You'll see a preview section at the top that shows what your button would look like. Select a button to see how it will look. For example, click "Book With You" if you want people to make a reservation at your restaurant. Or, if you want people to purchase from your shop, click Shop with You. You can customize your button by answering more questions. For example, where do you want to send people to shop? Do you want to send them to your home page or a specific item or section of the online shop? Click Finish to add the CTA button to your page.
Verify Your Account
Have you ever noticed a tiny gray or blue check mark next to the names of some businesses and brands?
Depending on how you categorize your page, you could be eligible for a verification badge. A blue badge means that Facebook has confirmed a page for a public figure, media company, or brand. The Agiary badge means that Facebook has confirmed an authentic page for a business or organization.
To ensure you're eligible, confirm that your page has a profile picture and cover photo. Go to "Settings" > "General." You'll find "Page Verification," where you can enter your publicly listed phone number, country, and language. You'll receive a call with a verification code.
The blue check badge is only available to some public figures, celebrities, and brands. Unfortunately, it's not possible to request a blue badge.
Here Are The Best Facebook Marketing Tools To Help You Elevate Your Campaign
Canva is an online design tool that allows you to create beautiful designs, including graphics for Facebook posts, videos, and ads.
With Canva's easy-to-use drag-and-drop editor, you can design stunning graphics in seconds. And you can do all this without having any prior design experience.
Canva is a powerful Facebook marketing tool because you'll find a ton of readymade templates for all kinds of graphics you may need to use on your Facebook page.
MobileMonkey is a Facebook Messenger marketing chatbot platform. It allows you to create powerful chatbots, interact with customers, segment your audience, grow your email list, and drive conversions.
The best part? You can use MobileMonkey's free chatbot builder to create a Messenger chatbot for your Facebook page in no time.
SendinBlue is one of the best email marketing websites on the market, ideal for startups, small businesses, and professional bloggers. But it's much more than a run-of-the-mill email marketing service. SendinBlue can also help with Facebook advertising.
From creating your ad creative to setting up ad parameters to tracking your ad performance, SendinBlue makes it easy to create, manage, and optimize your Facebook campaigns.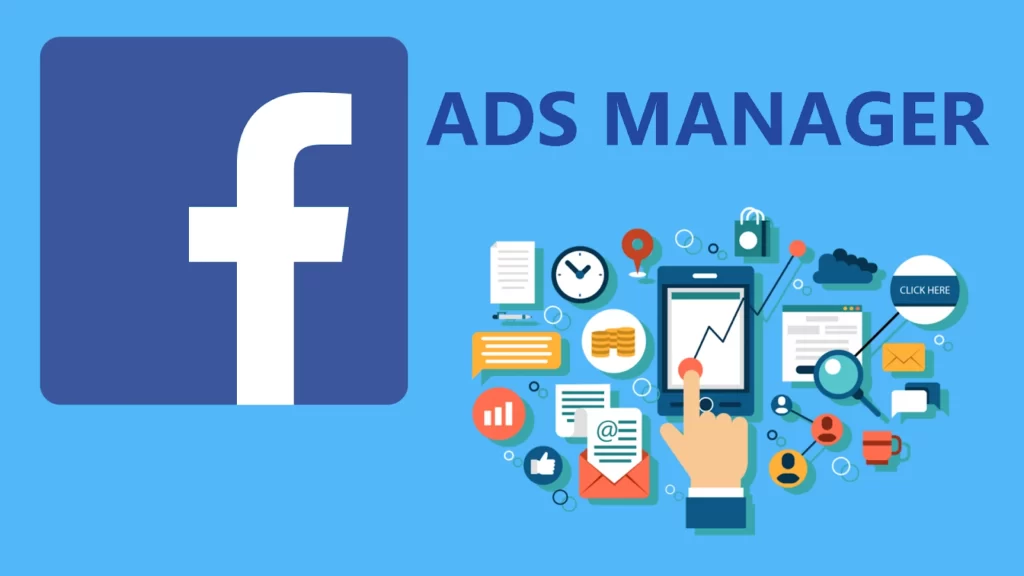 To run ads on Facebook, you need to use Facebook's native Ads Manager platform. Facebook Ads Manager allows you to create your ads, set targeting and budgets, and track how well your campaigns perform.
Facebook has added several new features to Ads Manager in recent months, and the tool is constantly evolving to help meet the advertising goals of businesses of all sizes.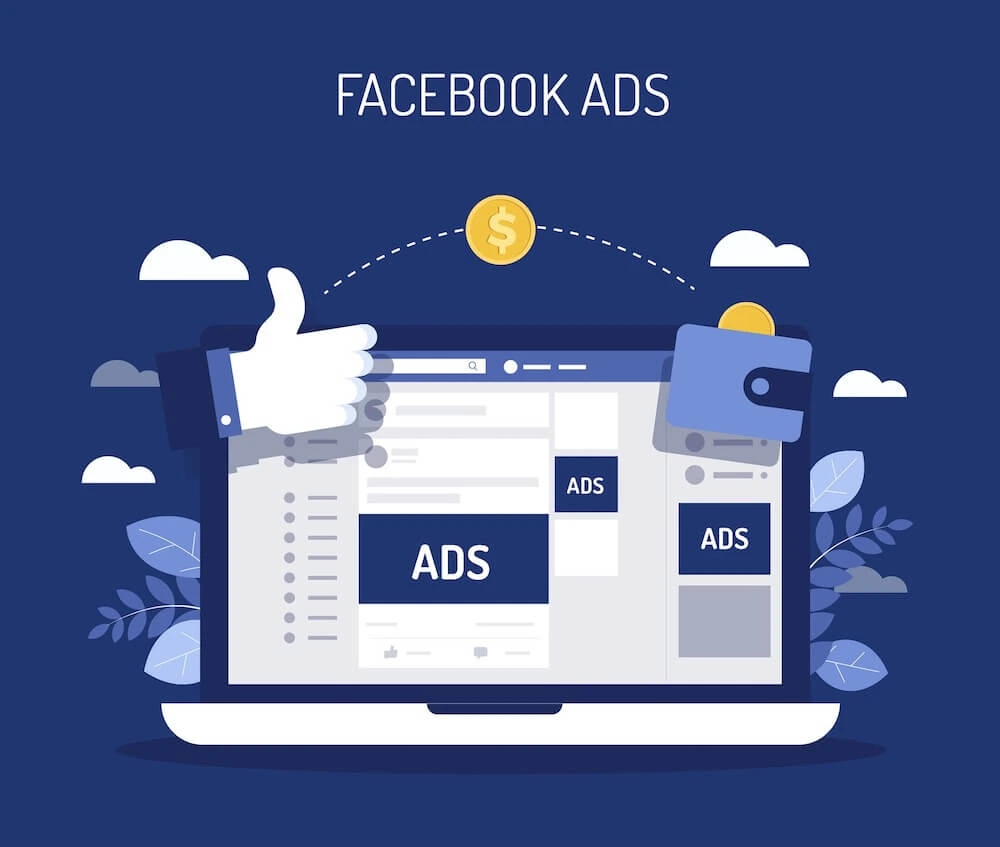 Live videos get a ton of engagement on Facebook.
Live videos earn three times more watch time on Facebook than regular videos.
Facebook's algorithm prioritizes live content over any other type of content. As a result, you can gain more reach and engagement for your content by posting live videos.
The only problem? Live streaming is not everyone's cup of tea. From a lack of control to the likelihood of going off script, live streaming poses several challenges.
Is it easier if you could live stream pre-recorded content? Luckily, a tool like this can help you do exactly that.
 OneStream Live is a cloud-based tool that allows you to live stream pre-recorded videos across all major social media channels, including Facebook. You can personalize your live streams by adding watermarks, logos, and custom thumbnails.
SocialBee is a social media management tool that allows you to schedule posts and curate content on all the major social media channels.
If you have a lot of "evergreen content" on your blog, then you can use SocialBee to recycle your evergreen posts on Facebook. You can schedule your content ahead of time and even set posts to expire on specific dates.
InVideo is an online video editor that helps you create engaging videos in minutes. InVideo provides pre-made templates for any video, from promotional videos to ads to videos for Facebook and Instagram stories.
Since videos generate more engagement on Facebook than images, a video creation platform like InVideo could come in handy when telling your brand story.
Some Of The Top Features And Updates On Facebook You Can't-Miss
October was a significant and essential month with Meta, as it treated us to new features, updates, and product announcements. Let's talk about some essential things for building your brand or business.
New IP (Intellectual Property) Reporting API
The IP Reporting API feature allows rights holders to efficiently report content they believe violates their intellectual property rights. In addition, we are continuing to invest in brand rights protection with new features that will help businesses that own IP more effectively search for and report potential violations.
With the new IP Reporting API, rights holders can automate reporting content they believe infringes on their intellectual property rights. The tool integrates with our existing Graph API, the primary way for apps to read and write to the Facebook social graph. This integration allows authorized API users to fill out the same fields in the IP reporting forms in a secure and streamlined way, bringing more efficiency to this process by allowing users to report content at scale.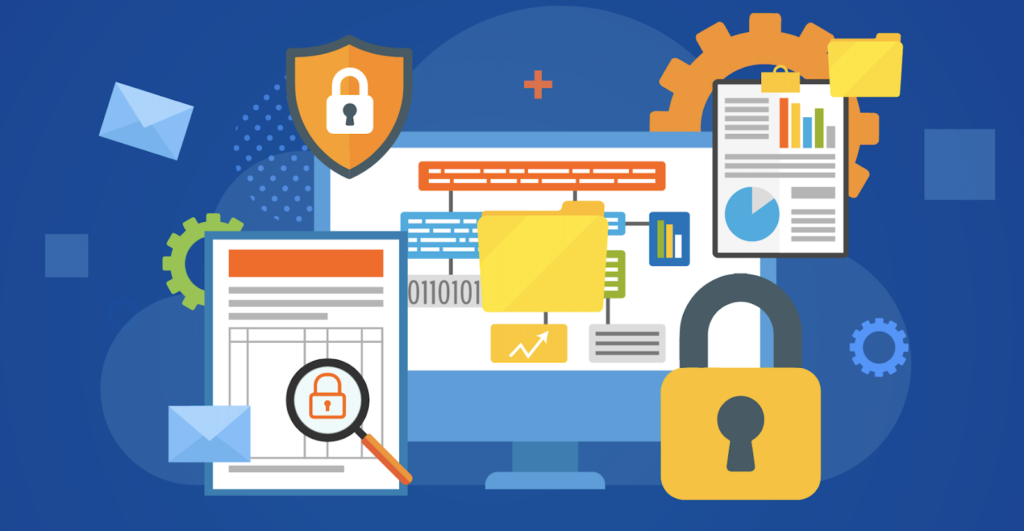 New brand rights protection features will be available soon, including:
Automated takedowns for eligible brands: We're introducing automated takedowns to make enforcement faster for brands with a strong reporting history. Brands with a demonstrated history of actionable takedown requests may be eligible to have some of their takedown requests automatically approved.
Allow list: We've added a new feature that allows rights holders to upload a list of Facebook Pages and Instagram accounts that they own or have permission to use. This will make search results and enforcement more accurate.
Automated recommendations: Based on past reports, allow lists, and reference images, we will now suggest ads, commerce listings, and Facebook pages for brands to review.
Wider search coverage: We've added the ability to search and report Facebook groups, Facebook pages, and Facebook profiles.
New Features For Facebook Groups
New Ways to Engage More Deeply With Your Communities As people come to Facebook to discover content and communities, they add more ways to connect over shared interests.
These are the new features that have been accounted for:
Reels in Groups, which allow group members to upload and share reels within a Facebook group
Facebook Event Sharing through Instagram allows group administrators to share their group's Facebook Events to their Instagram accounts, expanding reach across platforms.
The new feature they are currently working on is:
Expanded Group profiles that will have more room for information in the "About" section and "open to messaging" tags that users can add to their profiles
Admins will be able to show off the best contributors and keep track of engagement with a points system.
a new "socializer" role for members that recognizes those who help welcome new users to Group communities or encourage participation
What Is Facebook Shop?
Facebook Shop is a platform for growing your business and brand and making it simple to sell products and services. The seller can customize an online eCommerce store with any code and promote products and services through stories, posts, and connections with customers.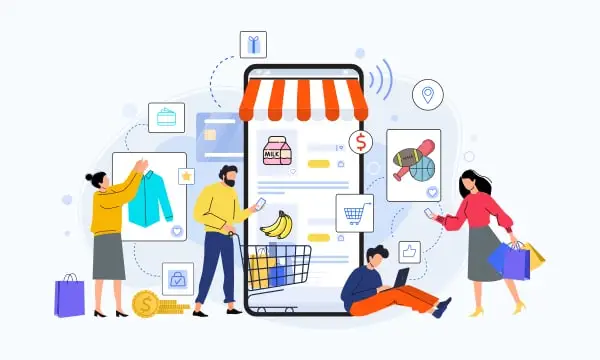 How Do Facebook Shops Work?
Facebook shops allow you to create a store like other e-commerce websites and platforms without any knowledge of coding or technical skills. All you need is a bank account and a tax identification number for the United States.
Facebook Shops is an end-to-end shopping solution that encompasses promotion, sales, marketing, and customer support. You can build the store from scratch and manage it inside the Facebook ecosystem. You can also add a built-in store on another platform.
Facebook Shops allows you to create collections of products, so you can sort your items and make your shop more convenient to browse through. Also, sellers can change their shops' designs, colors, templates, etc.
What Are The Benefits Of Using Facebook Shops?
It gives you access to all potential customers, lowers marketing costs, makes it easy to talk to customers, works well on mobile devices, and gives customers a smooth experience.
Some Of The Best Examples Of Facebook Shops: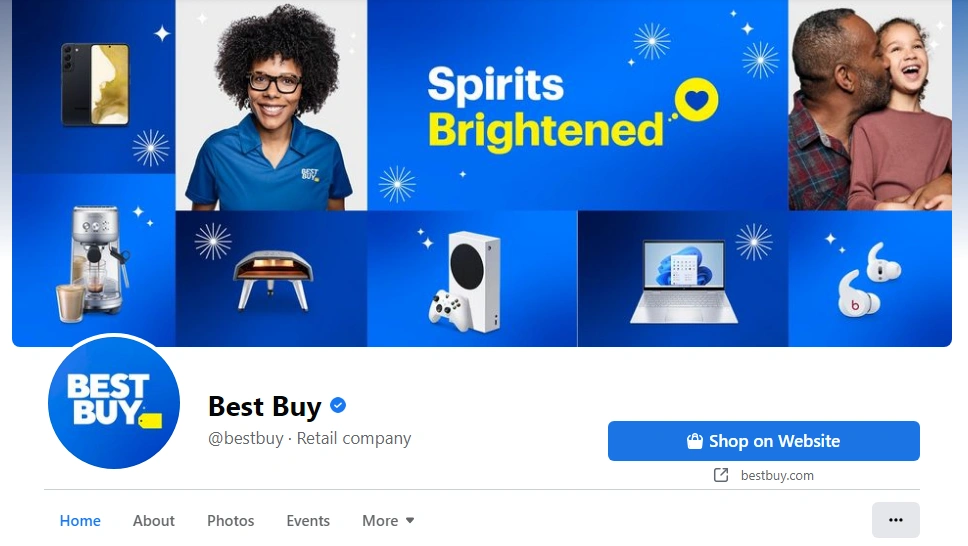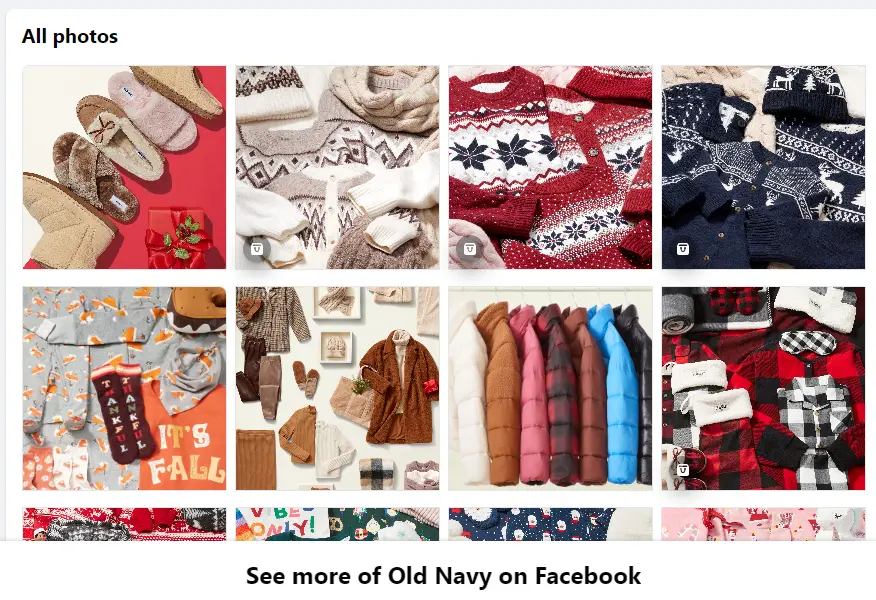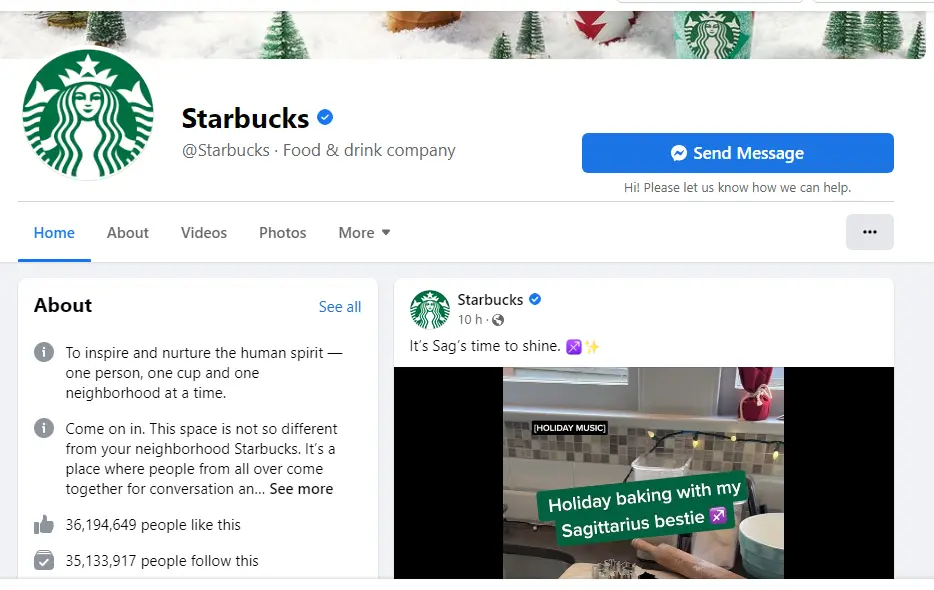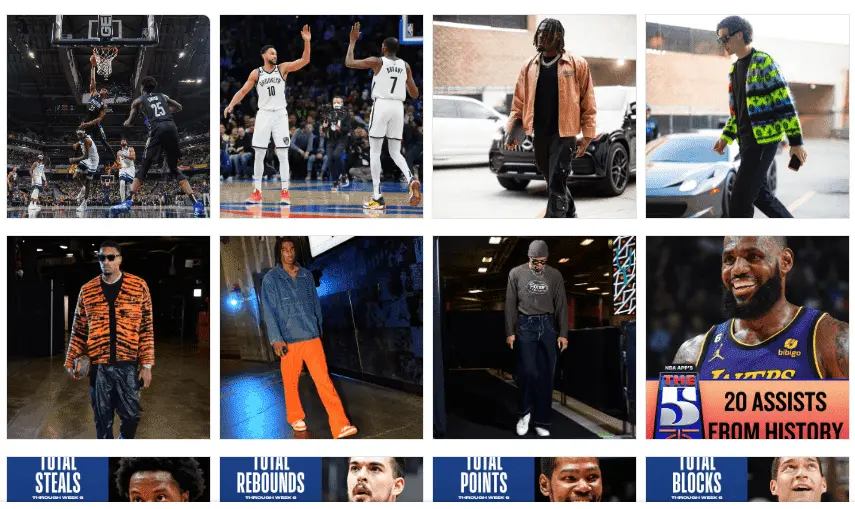 Facebook Videos
Facebook is the best place to create, share, and come up with videos. Videos are one of the most immersive ways to share and connect on Facebook. You can share videos from your profile or your page. Once published, there are several places where viewers may see your videos, including on their News Feed or Facebook Watch. Facebook videos can boost your reach to even larger audiences.
What Is The Effect Of Facebook Videos?
It builds greater engagement through video. Nothing can capture attention like video. Use video to build and maintain engagement with your audience.
Easily monetize your video content. Video is one of the most popular forms of content on Facebook. Use monetization tools such as in-stream ads.
Grow your audience; 500 million people watch videos on Facebook daily. Use sight, sound, and motion to get them talking about your stories.
We recommend you use the MP4 or MOV format.