Who we are
Established in 2019

WebservX builds a sustainable digital future
What do we do?
We begin by listening to the issues, needs, obstacles, and goals. In order to give the best solution at the lowest cost, the process continues with an effort to understand the business, market sector, and competitors in order to produce information that is combined with our technical knowledge, skills, and research.
From development to marketing our strategy will give you an edge over your competitors on all fronts by developing amazing marketing strategies to get customers and build a business that is scalable and sustainable.
Check out our projects
10000000
+
Generated in client revenue
Our Values
Why should you work
with us?
WebservX is one of the most creative and professional agencies. We provide high-performing teams for web development, app development, digital marketing & Social Media Marketing.
1
Exceeding clients' and
colleagues' expectations
Our First priority is serving our clients. We believe in exceeding our clients' expectations and providing high value and quality deliverables and results.
2
Addressing growth with
data & analytics
Growth is not optional for us. We believe in constant growth and scaling for our clients which can only be attained by knowing exactly what works and what does not.
3
Be brave, curious and experiment –
a guaranteed path to success
Our team is comprised of members that are highly creative & the ones who bring new ideas, strategies, methodologies & campaigns. Our comprehensive. 
4
Realistic Timeline
We only commit to timelines that are realistic. To ensure that the end product is of the highest quality, we ensure that our commitments are realistic.
5
We Value time
We ask the required inquiries of our clients during the initial phase to ensure that the time spent on both ends is productive.
6
Educating Clients
In whatever we do, we maintain two-way knowledge exchange communication. We inform clients about the procedures that we as industry leaders employ.
Get to Know Us
We are a team
inspired To be better
Since 2019, we have been assisting our clients in growing through our unrivalled offerings. We collaborate with our clients so that we may develop creative and smart solutions to their problems. WebservX provides a comprehensive solution with the speed and agility required to move your organization ahead. Because of our research-based method, we begin our engagement with you by immersing ourselves in your industry, vision, and culture. We handle your creative needs so you can focus on operating your business; we collaborate to help you develop.
Join Us
Process
We are a team of dreamers & developers
There is no one-size-fits-all solution to every problem – no silver bullets. Organizations vary greatly. People are unique. Different obstacles face businesses. And it has an impact on how we work.
Step One
Define
Fill out our contact form and one of our professionals will call you to discuss overall planning and project estimates. Share your vision and goals along with your requirements so that we can give you a comprehensive plan and proposal for your product. 
WHAT YOU GET:
Non-Disclosure Agreement (NDA)

Product Architecture

Business Proposal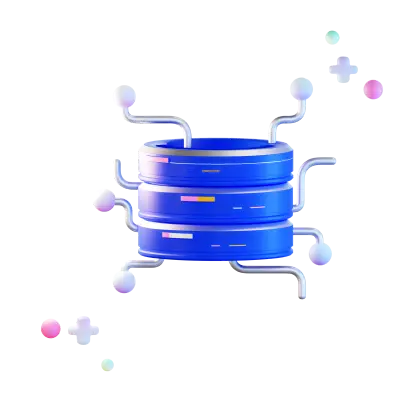 Step Two
Prototype
We will provide you with well a crafted proposal on how to reach your goals. We will provide you with a demo of the product and strategy before launching a campaign or product
WHAT YOU GET:
Account Manager
Action Plan
Execution Plan
Timeline
Business Proposal
Quotation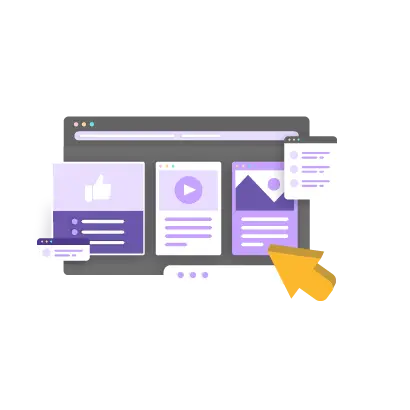 Step Three
Testing
Testing a product or marketing plan can be complicated. Maintain contact with our team for regular feedback sessions and testing. Our team evaluates work progress in order to boost performance in further sprints.
At WebservX, we don't just talk about great products. We make them for our clients.
Step four
Measure
Measuring the metrics and data is extremely important. We measure metrics with comprehensive KPIs by measuring ROIs, ROAS etc. Our team will be in constant communication to provide comprehensive results and strategize in order to reach your goals