Starting your own E-commerce business is an exciting experience, especially if you desire to be your boss. And if you are crafty or have a skill for sale, this is your great choice.
Raising the Business from the ground level is difficult because it requires business insight, creativity, and discipline to take certain decisions and necessary steps to work on your idea there. But this is a very worthwhile and rewarding journey in the E-commerce industry.
The retail marketing industry has been in a declining stage since 2020, as the market is converted into eMarketer showing double-digit growth in E-commerce sales. According to the eMarketer retail and statistics, the online retail business sale will increase by up to $6.57 trillion in 2023.
The United Kingdom holds 4.8% of the retail e-commerce sales share, making it the third-largest e-commerce market after China and the US.
How to Start an E-commerce Business Today
In today's time, the E-commerce Business model is on the rise, so you'll need to contact new customers and learn how to stand out. Because every Business nowadays is seen in Digital Marketing for their Business, and even the viewers also use the digital marketing app for their shopping.
Despite all these factors and competition, there is great growth in doing Business online, so let's dive into this topic for more information. 
In today's time, E-commerce is vast with plenty of competitors, so you should be careful and clear about what type of business model you want.
Before that, decide what to sell & research the type of E-commerce mode you want. There are four business models:
Business to Business (B2B)
B2B is also a great business model in which the enterprise sells its products to another enterprise. The order tends according to the product sold. For example, Amazon Business, Walmart, etc.
Business to Customer (B2C)
B2C is the most commonly used business model, in which the seller sells their product to the customer. THE B2C business model can sell anything under the shed of the E-commerce business such as Amazon, Messho, Flipkart, Walmart and many more.
Customer to Customer (C2C)
C2C is Customer-to-Customer or Consumer-to-Consumer in which the customer plays an important role. This business model facilitates the goods and services between the customers. 
The C2C business model is an online marketplace. C2C Business has worked in eBay and Amazon marketplace.
Customer to Business (C2B)
C2B is the business model in which everyone works individually; they sell goods or provide services to the companies. The best example of this business model is Upwork and LinkedIn, which help companies or businesses hire freelancers. 
Also, you have to choose the type of delivery you want for your Business 
Dropshipping 
Set up your business website so customers can pay the product amount by UPI, credit card, debit card or any type of payment method to source from the supplier that manages the packaging and stocks.
The dropshipping method is very convenient, quick and affordable to start.
Wholesaling 
Retailers buy bulk products at discounted prices and sell them in stores or websites.
Whitelabel
If you put your name or brand name on the product you purchase from the distributor, sell them.
D2C
D2C is the Direct-to-Customer, in which you sell your product in the store and website without help from a wholesaler or retailer.
Subscription  
Delivering products such as fruits, vegetables or pet food for a month or week based on your loyal customers. 
Private label
Hire a good manufacturer to create only your products or for your brand and sell it exclusively.
To find your position in the market, you all need to consider what type of Business you want, what product you want to sell, whom to sell and many more, whether you are selling your product or a generic product. You should decide all these points at the start of your Business.
Plan Your Business
After establishing your business type, you are now ready to draft your business plan.
The business plan is essential for any business, as the written documentation of your objectives and the details of finances, investors, operators or marketing.
This organized documentation and planning of your Business will be beneficial to attract the attention of investors. 
It would be best if you also researched your competitors and the marketplace for your products and services. Business planning includes the logistics, when, where and how you will proceed in the coming months.
Select a Good Brand Name and Start Building Your Brand
The next step after planning your Business is to select a good brand name; selecting a brand name is fun but also requires a little creativity and strategy.
The selection of a brand name plays an important role because it is your business's face. And if you are starting your Whitelabel Business, the brand name is necessary to grow your Business.
The customer knows you by your name, but the brand name should be unique, not complicated, and clear about what product you are selling.
And also need to check that the name you are selecting is available on web hosting, social media handle and legal names, and do good research to make sure the translation of the name is well across the culture if you want to target globally. 
After selecting the brand name, you need to create a logo that will be used on all your packaging, marketing materials, website designs and many more. You need to hire a good designer who translates your brand vision into a captivating web concept. 
Register Your Business Name
After selecting your business name, you need to register your business name before you start selling your products.
You must register your Business by the legal structure, apply for an EIN, and obtain other legal licences and permits for your chosen business model. 
After choosing your business name, consult the nearby local secretary of state's website and the Patent and Trademark Office to ensure your business name is available.
Then you need to choose the Business's legal structure and determine the financial and legal guidelines for your E-commerce business, such as a typical selection between general partnership, LLC, corporation, or sole proprietorship.
After all this procedure, you need to apply for EIN, then register for the Business tax ID and a business license and permit for the state and city. Still, if your business is a sole proprietorship and general partnership, you don't need to apply for state registration until you file DBA.
Establish your E-commerce Website/Store
After your Business is officially registered with all the paperwork, the next step is to create the E-commerce website.
The E-commerce website is the "storefront" of your Business for the customer to arrive and browse through and place the product item in the cart.
To start all this, you need a domain name that should be matched to the business name.
To set up an e-commerce store, follow these steps:
Choose a platform: There are many e-commerce platforms available, such as Shopify, Magento, WooCommerce, etc. Choose a platform that best suits your needs and budget.
Register a domain: Register a domain name for your store; this will be your store's web address.
Customize your store: Choose a theme and customize your store's appearance to reflect your brand and make it appealing to your target audience.
Add products: Add the products you want to sell to your store, including product descriptions, images, and prices.
Configure payment and shipping: Set up payment options such as credit cards, PayPal, etc., and shipping options, including shipping rates, methods, and locations.
Launch your store: Once everything is set up, launch your store and start selling.
Market your store: Promote your store through social media, email marketing, and other marketing channels to drive traffic and sales.
Remember, setting up an e-commerce store can be a complex process, and it may be helpful to consult with a professional to ensure your store is set up correctly.
For the best experts in developing custom websites according to your vision and idea, Contact us right now!! WebservX- India's Best Digital Marketing and Developing Agency.
Most e-commerce businesses use an all-in-one suite of programmes like Shopify or an open-source platform like Magento to handle inventory management, order fulfilment, and more.
Few platforms for E-commerce Businesses
Shopify: A cloud-based e-commerce platform that allows you to create an online store and sell products. It offers a wide range of themes and apps, making it easy to customize your store.
WooCommerce: An open-source platform that integrates with WordPress. It offers many customization options but requires technical knowledge to set up and manage.
Magento: A feature-rich e-commerce platform that offers many customization options but requires technical knowledge to set up and manage.
BigCommerce: A cloud-based platform that provides a wide range of features, including a visual page builder, to help you create a professional-looking online store.
Salesforce Commerce Cloud: An enterprise-level e-commerce platform that provides robust features, including personalization and advanced analytics.
Wix eCommerce: A website builder that allows you to create a professional-looking online store without any technical knowledge.
Payment Gateways
You must set up a good payment gateway for your E-commerce business to increase your profitability and easy payment methods. A good Payment method will allow you to pay with a credit card, net banking, debit card and cash card on the website. Some of the most used payment gateways are PayU, RazorPay, and PayPal.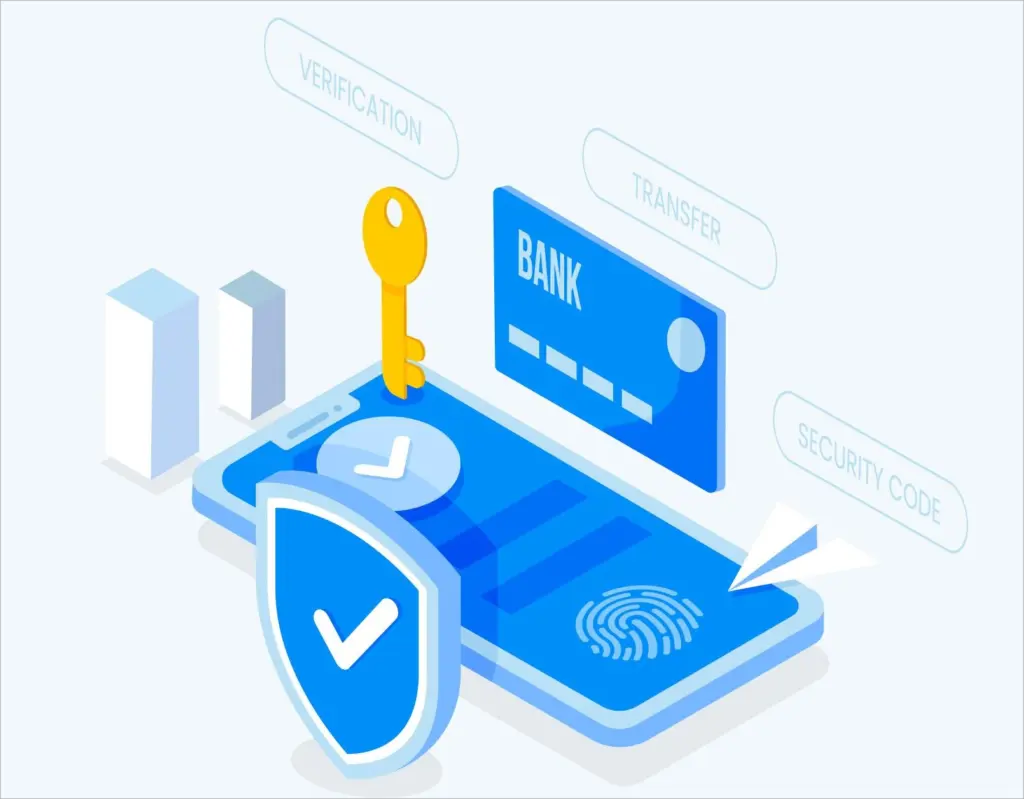 You need to submit some documents to grant payment gateway for the website:
Id proof
Address proof
Bank account details(of the Business)
Incorporation certificate
Article of association
PAN card
Website terms and privacy policies.
How to Increase the Traffic to Your Website?
Advertisement (Ads)
Advertisement is the route to get a grab on a customer's eyeball. You can pay for ads ("Paid Ads") for social media platforms such as Facebook, Instagram, and Google Ads.
You have to pay a certain amount of money on a daily bases, and it will be displayed on the social media feeds of the viewer. 
Once the viewer clicks on the Ads, it directs to the website. Now it's your turn to increase the traffic on your website. 
SEO Marketing
Smart marketing in the future will look a lot like the present focusing on search engine optimization (SEO). Getting people to take notice of your E-commerce site is crucial to its success. This is where search engine optimization techniques come in. Search engine optimization (SEO) helps get your site seen by search engines. And because 44% of all consumers start their online shopping experience with a search engine, you must get noticed.
Promotions & Collaboration 
Promotion & collaboration are impractical but effective in the initial stage of the new Business. It helps to increase sales in the E-commerce business.
Source and Develop Your Service
When you have a working prototype of your website up and running, you can start adding in the specifics about your products, such as titles, descriptions, and images.
You must also get your items by developing them in-house or buying them through a distributor. If you're an entrepreneur, you should stock up on enough supplies to last at least three months at the outset.
That could mean making twenty of each pottery pot or one of each colour and size on a clothesline. How many people you expect the launch of your website to attract is a marketing and operational question that will affect this figure.
The next step is to organize the logistics, including branded packaging, storage, inventory management, and distribution.
After a business successfully launches, metrics and key performance indicators (KPIs) can be tracked to see how well it performs.
Increase brand awareness and customer acquisition by trying out new digital marketing strategies that are more effective and beneficial for your Business's growth.
It is important to ensure every customer's order is sent and fulfilled correctly, in addition to managing inventory, logistics, and advertising. Preparing for potential setbacks is always a good idea.
Some tips while starting an E-commerce Business
1. Take advantage of collaboration and the social media marketing strategy
This has many advantages, as it increases the audience's engagement by sharing information about the product you need to promote. Brand awareness and sales can benefit your Business by featuring the products on Amazon, Meesho, Flipkart, and Instagram stores.
Social media marketing consists of collaboration with influencers and affiliate marketing, which can increase your brand's awareness to its audience and make it noticed.
2. Experiment with the Ongoing Market
You would be aware that the audience will not be aware of you until you promote your Business. And thankfully!
Many platforms are available to promote your Business, like Instagram, FaceBook, and Google Ads. But Google Ads is one of the most popular and growing platforms for A/B testing and running ads, but you have to pay before the campaign is run.
3. Keep up with the trends
Sustainable is considered a big & important part of the trend in the E-commerce business, along with understanding cryptocurrency, D2C sales, delivery services, and many more.
As the E-commerce industry growth is increasing gradually, it is necessary to increase your lead in the market with a lot of competition around and work on the logistics and technology and differentiate your Business in the market and catch the traffic.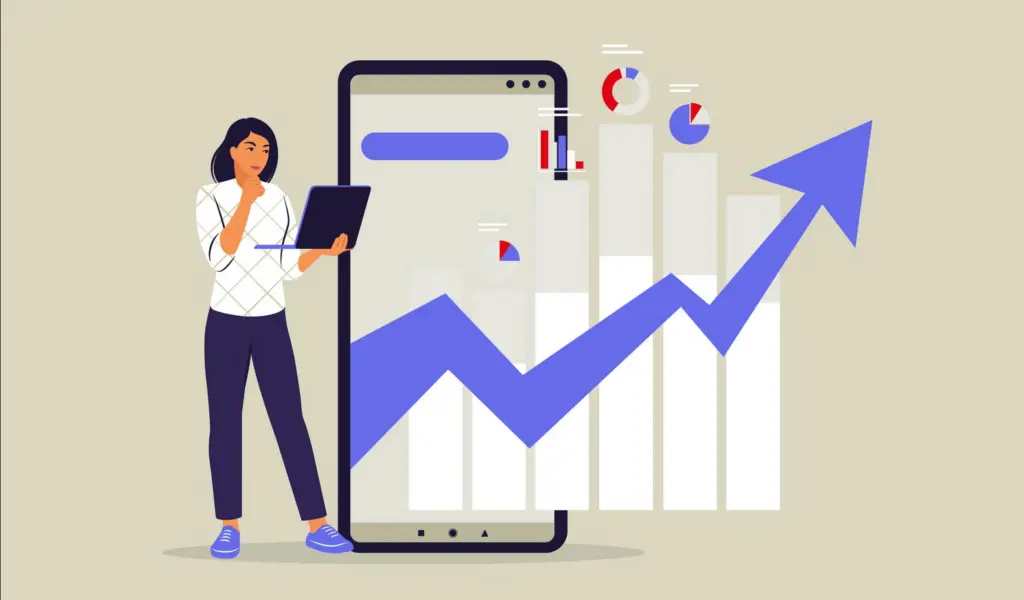 Some Examples of the Best E-commerce Business
More than 20,000+ businesses are running in India on E-commerce platforms. And here are some of the best E-commerce Business lists according to the size of the company, monthly traffic, offers and daily sales of the company products. Let's have a look at them:
Amazon is a multinational technology company based in Seattle, Washington, focusing on e-commerce, cloud computing, digital streaming, and artificial intelligence. Founded in 1994 by Jeff Bezos, it started as an online bookstore and has since expanded to offer a wide range of products and services to customers worldwide. 
Today, Amazon is one of the largest e-commerce platforms in the world, offering millions of products, including books, electronics, clothing, food, and much more. 
In addition to its e-commerce business, Amazon provides services such as Amazon Prime, Amazon Web Services, and Amazon Music. With a vast global reach and a commitment to innovation and customer service, Amazon has established itself as a leader in the tech and retail industries. 
Still, since Amazon entered the Indian market, its growth of Amazon has increased rapidly. There are estimated to be more than 333 million monthly visitors to the site, and in today's time, it is one of the most popular E-commerce platforms. According to data from Amazon, 90% of the audience reach is from India.
Flipkart is an Indian e-commerce company based in Bengaluru, India. It was founded in 2007 by Sachin Bansal and Binny Bansal and has since become one of India's largest online retail platforms.
Flipkart offers many products, including electronics, fashion, home goods, and more. It has also expanded into new categories, such as groceries, and launched its payment system, Flipkart Pay.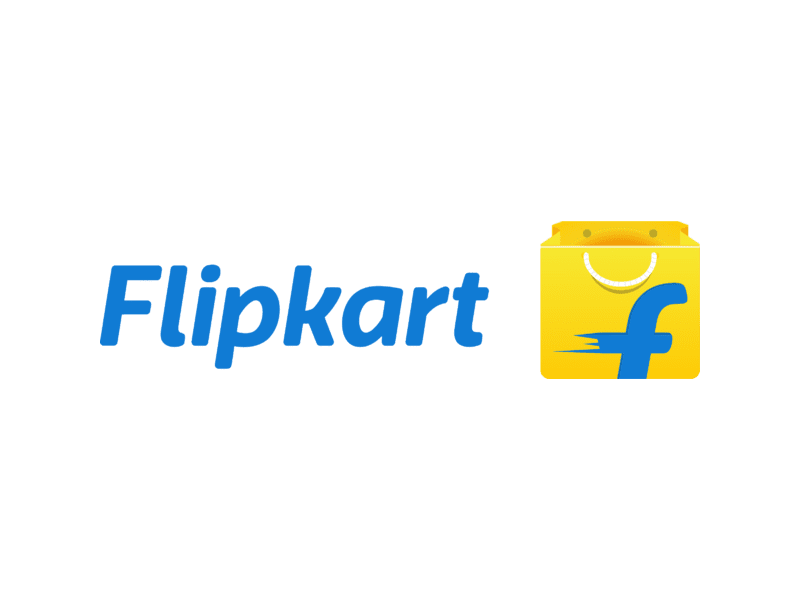 In 2018, Walmart acquired a majority stake in Flipkart, which has helped the company to grow and compete with other e-commerce giants in India, such as Amazon.
With its focus on customer service and a commitment to the Indian market, Flipkart has established itself as a major player in the country's growing e-commerce industry.
Flipkart is known for its offers when the announced "Big Billion Sale", they provide great deals and discounts on all the products.
Meesho is an Indian e-commerce platform that allows individuals and small businesses to start and manage an online store. It was founded in 2015 and is headquartered in Bengaluru, India.
Meesho provides various tools and services to help its users set up and run an online store, including product sourcing, logistics, and payment processing. 

The platform focuses on social commerce and allows users to sell products through social media channels such as WhatsApp and Facebook. 
Meesho has seen significant growth in recent years and has raised significant funding from investors. With its focus on empowering individuals and small businesses to participate in e-commerce, Meesho is significantly impacting the Indian e-commerce market.
Shopify is a Canadian e-commerce company that provides an all-in-one platform for businesses to create and manage an online store. Founded in 2006, Shopify has grown to become one of the leading e-commerce platforms in the world, with over a million businesses using its services. Shopify offers a range of tools for businesses to create an online store, manage inventory, process payments, and more. 
In addition to its core platform, Shopify also provides a variety of apps and plugins to help businesses extend the functionality of their online stores. With its user-friendly interface and extensive features, Shopify has become a popular choice for businesses of all sizes, from small startups to large enterprises.
eBay is an American multinational e-commerce corporation based in San Jose, California. Founded in 1995, eBay was one of the first online marketplaces and has since grown to become one of the largest e-commerce platforms in the world.
eBay allows individuals and businesses to buy and sell goods and services online in an auction-style or fixed-price format. The platform offers various products, including electronics, fashion, collectables, and more.
In addition to its e-commerce business, eBay also provides services such as PayPal, which allows users to securely send and receive payments online. With its global reach and commitment to innovation and customer service, eBay has established itself as a leader in the e-commerce industry.
Nykaa is an Indian online beauty and wellness retailer. It was founded in 2012 and is headquartered in Mumbai, India. Nykaa offers a wide range of beauty and wellness products from national and international brands, including makeup, skincare, haircare, personal care, and more.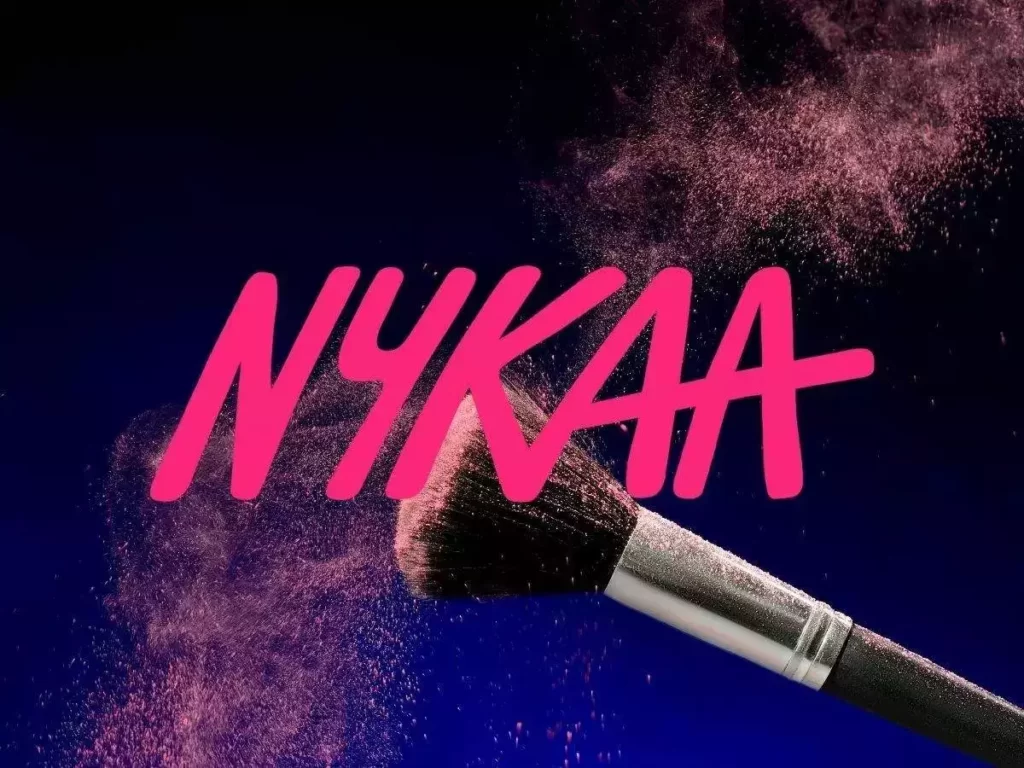 The company has a strong focus on the customer experience, with features such as virtual try-on and expert advice, and has established itself as a leading player in the Indian online beauty market. 
In addition to its e-commerce business, Nykaa also operates physical stores in select cities across India. With its extensive product offerings, strong focus on customer service, and commitment to the Indian market.
IndiaMART is an Indian B2B e-commerce platform that connects buyers and suppliers of products and services. Founded in 1996, IndiaMART is headquartered in Noida, India and has since grown to become one of the largest online marketplaces in the country. 
The platform offers various products and services, including industrial goods, raw materials, consumer goods, and more. IndiaMART helps businesses of all sizes to find and connect with suppliers and provides tools and services to help them grow their businesses. 
Myntra is an Indian e-commerce company specialising in fashion and lifestyle products. It was founded in 2007 and is headquartered in Bengaluru, India.
Initially, Myntra was used for personalised gifts, hampers/ items. By 2012, they have added more the 357 foreign brands and Indian brands, and the number is continuing to grow. 
Myntra offers a wide range of clothing, footwear, and accessories for men, women, and kids from national and international brands. The company strongly focuses on fashion and has positioned itself as a one-stop shop for all fashion needs.
In 2014, Myntra was acquired by Flipkart and has since become a key part of the Flipkart group's e-commerce portfolio in India. 
With its extensive product offerings, strong emphasis on fashion, and commitment to customer service, Myntra has established itself as a major player in the Indian online fashion market. 
Today it is one of the best fashion and lifestyle E-commerce brands for all types of fashion for men, women and kids.
Conclusion 
The E-commerce business's future looks bright, with growth in online shopping expected to continue. The increasing use of mobile devices and the growth of the middle class in many countries worldwide are likely to drive further growth in the industry. 
The integration of technologies such as artificial intelligence and machine learning, as well as the increasing use of virtual and augmented reality, is expected to enhance the customer experience and improve the efficiency of e-commerce businesses.
Additionally, the growth of cross-border e-commerce and the expansion of e-commerce into new markets and categories, such as groceries and healthcare, will likely offer new business opportunities. 
Overall, the e-commerce industry is expected to continue to evolve and grow in the coming years, with new technologies and business models emerging to meet the changing needs of consumers and businesses.
Contact Us at WebservX- India's Top Digital Marketing Agency by DesignRush, if you want to create personalized solutions such as Apps, websites, digital marketing, and SEO for your Business.
Summary
Let's have an overview of this blog. What things should you remember when you start your E-commerce business, and what are some of the best examples of E-commerce businesses? This blog consists of a complete overview of setting up your E-commerce business, why it is so beneficial, why to start the E-commerce business, and how to start. This Guide will benefit you whenever you start your own E-commerce business. For guidance or problems in Developing or Digital Marketing, feel free to CONTACT US