What To Consider When Hiring A Graphic Design Agency
For any company to succeed and expand, a graphic designer must be qualified and experienced. In light of this, it is crucial to confirm that the graphic designer or company you select possesses the fundamental skills required for the position. Finding the ideal individual or organization for your company and/or project can be challenging. When choosing a graphic design agency for your company's and brand's needs, WebservX Branding outlines some of the most crucial factors to take into account.
Experience
The first factor to take into account when choosing a graphic designer is their level of experience. Do they have a range of employment history? Designers who have worked for businesses like advertising agencies or design studios have frequently served a variety of clients. Their ability to adapt their talents to each new project is typically enhanced by this. Designers who have experience working for internal corporate enterprises have probably acquired a set of abilities that are more disciplined and aware of financial limitations. The best course of action is to locate a graphic design Agency or individual with this broad knowledge.
Portfolio
Similar to the proverb "A picture is worth a thousand words," You can definitely see a graphic designer's abilities in their portfolio. Small portfolios may be an indication of inexperience or a lack of abilities. Find a graphic designer or company that offers a wide range of work for many sectors. If they have experience working for companies like yours, it is a huge plus. When looking for complete web design, a potential designer or Agency may not be the best choice if all they have to offer is a logo. Obtaining a portfolio is always a smart move before hiring.
Reviews
Reviews and recommendations speak volumes about a graphic designer or design studio. If they have a lot of favourable reviews on their website, it implies that their prior clients were happy with them and were prepared to go out of their way to share their experiences. Having said that, read the reviews to determine whether they are all the same or whether they reflect the job's whole experience. Consider even getting in touch with a few of the clients or consumers to find out how they found the graphic designer or business.
Accessibility
Another factor to take into account when choosing a graphic designer or design services is whether or not they are local. Engagement teaches us a lot that goes beyond the current project. The success of your business depends on the relationship you have with the hired designer. Meeting a designer or agency in person can help them comprehend your goals and preferences better. Additionally, the designer is able to better understand your attitude, personality, and sense of style about the work being done. Accessibility, honest and open communication and rapid growth are all benefits of doing business.
Worth the Money
Even though some independent graphic designers may price less, they typically work more slowly and need more guidance. That often indicates that you spend more time not doing things. Higher-priced, more seasoned graphic design services often don't require as much guidance. They are more proficient at their jobs and more familiar with best practices. In rare circumstances, they may even be connected to vendors or industry insiders. Finding the least expensive designer could be appealing. However, you can end up spending more because of the time you invested or because of back-and-forth modifications.
Constructive Criticism 
A seasoned graphic design agency has seen it all and may provide guidance that can make you rethink some of your concepts. Even though some people despise it, constructive criticism may be quite beneficial. Find a design studio that will gently question your ideas. "I know exactly what I want," you can say. If you say, "I only need someone to put it together," you might just get your wish. However, it might not be exactly what you require. Keep in mind that the success of your company is also in the graphic designer's best interests.
Passion
Check to see if they truly love what they do. Ask about particular projects or clientele that you saw on their website and what role they played. Find out who they collaborate with and what services they provide in addition to design. Be open to the expertise and enthusiasm of a seasoned graphic design agency since they can bring many different hats to the table.
7 Tips to be Kept in Mind While Hiring a Graphic Design Agency
Steps to be Considered While Choosing a Graphic Design Agency
Here, we've listed seven vital guidelines to keep in mind as you sift through the pool of accessible talent.
The Creativity of the Graphic Design Agency
Inventing and experimenting with things to help you create a picture of your life is what creativity is all about. That image may be the most crucial trait for graphic designers. For the majority of agencies, creativity goes beyond vision, technical proficiency, and the creation of an entirely original and one-of-a-kind work-frame. The Graphic Design Agency has a variety of tools and methods that can take your company to the next level.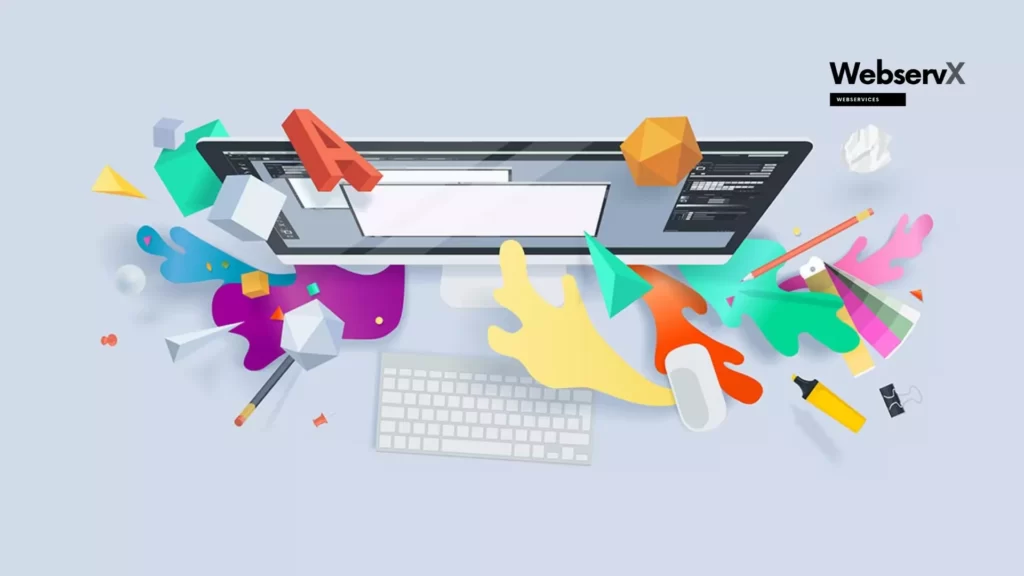 Your style can be expressed through the agency to achieve your unique objectives. There are many types of creativity, and graphic design is an art. Originality and simplicity are what, from this perspective, make the art or design admired. Therefore, start with a unique resume design that ties your portfolio's concepts together.
Additionally, showcase your portfolio's best work. Don't include every design you've ever made. Displaying 5 outstanding designs is more important than showcasing 15 passable ones. So seek out an agency that has both creative ideas and ones that force you to think beyond the box.
Experienced Graphic Design Agency
Experience is the best teacher, so if you have it, you can be a wise counsellor, consultant, philosopher's guide, and much more in life. The same is true of the various agencies. The better the agencies, the more diverse and experienced they are. While a designer's skill set may vary, for example, an ad agency worker must have worked with a wide range of customers, corporate designers have more disciplined skill sets.
Therefore, if you obtain both, you will have the greatest that either could provide. And in this situation, the experience can be useful. It demonstrates your dependability if you can demonstrate that you've worked well with a few clients over an extended period. Businesses may take a chance on a young graphic designer, but when it comes to major projects, they invariably choose the more seasoned services.
Getting enough various assignments to fill out your portfolio without sacrificing the quality of your work is another excellent strategy to gain experience. You must determine if the designer has already completed similar work or has overcome similar design issues. Because doing so enables you to identify the top Graphic Design services.
Spend significant time looking for the greatest graphic design agency that has produced some outstanding work in recent years since when we talk about experience, we imply that you do not have to devote time to training them. Experience is therefore one of the key considerations when choosing the best graphic design agency.
Portfolio Graphic Design Agency
"Having a strong portfolio is the key to having an excellent graphic design agency," Your portfolio serves as your calling card for outstanding work. The portfolio's quality is quite important. Your portfolio needs to make a strong impression. Try to make the portfolio concise and complete. Don't forget to give your portfolio a personal touch.
Look for graphic designers and companies that offer a diverse portfolio of work for a variety of clients and sectors. Examine how their advantages fit with your present and future requirements. Investigate more to determine the design's best match if you're seeking a specific industry. Generally speaking, choose quality over quantity at all times.
Communication Graphic Design Agency
Communication is a two-way process since "the art of communication is the language of leadership," as the saying goes. Any industry has a critical need for communication. This is a two-fold expectation that you will pick up the phone, respond to calls, and perhaps respond to emails as another form of contact.
Your actions and attitude also influence how you communicate. Establish channels of communication and guarantee that you return the agency's calls or texts. And if you are close and have a question, just walk in. Inform the appropriate authority by communication only if you are unavailable or busy. And if we have someone to settle disputes and stand up when we have something to say, that will be an added plus.
Time Management Graphic Design Agency
"Time is the coin of your life; how you choose to spend it is entirely up to you." Time is valuable, and it should be respected. Once a task has been assigned to you and a deadline has been set, you must meet the timeframe and target. Simply be devoted and punctual to your work and you won't need to put in long hours to get the job done.
Missing deadlines might be even worse than rushing work because they are unprofessional and may require an agency to start from scratch. You ought to operate with a company that adheres to standards and ethics. A must adhere to the deadline to finish a project, which demonstrates your commitment to your work and promotes the success of your agency. You should seize the chance if a graphic design service fits all the criteria.
Cost Factor Graphic Design Agency
Your projects must be done by budget-friendly organizations. If the work is completed on schedule, of good quality, and with a positive attitude, they should be paid the appropriate price. You must hire or hunt for experienced designers who can adapt to the circumstances, need less direction, and work more productively. A cost-effective designer should have a few unique qualities. Pay what you're worth, in other words, and be ready to discuss with the agency why you deserve that amount of money. It's a skill that has only been intelligently made.
Originality
Being creative will help you land good roles. "You have to make a brief that no one else does, do them with concepts no one would approach them with — both strategic ideas and creative ideas — and employ mediums no one else has thought of." In other words, your company needs to stand out from the competition so that people will remember you and your job.
Overall, graphic design is a skill that takes into account all the technologies and skills that increase the effect and appeal of your website. Visit the top graphic design company, which offers you a selection of designs and features, for such changes and significant impact.
Before hiring a graphic design agency, ask these 5 questions.
Performing extensive research is necessary before choosing the best branding agency. Ask the following inquiries to locate trustworthy, skilled, and affordable design services.
Will you visit our office to learn more about our brand?
Your design Agency contributes to your branding, not just paints a picture. They must be aware of who you are and what you stand for to produce a product that complements your brand.
This might not be an option if you're employing a remote staff, but you can still give them a tour of your office using video conferencing software. Introduce them to your coworkers, walk them through a normal day, and let the design of your office reflect your personality.
How can I contribute to the design process?
The end product, your brand, and your wallet may suffer if you adopt the "quiet client" strategy. It's crucial to inquire if you may provide input during the design process for this reason.
Because they want to create a finished product you're delighted with, the top creative agencies will solicit your feedback at every stage of the project. For the designer and the client to effectively edit, discard or revise problematic concepts, and communicate feedback, regular meetings are required.
How can I reach you? When can we get in touch?
Being unable to see the job an agency is doing can make working with them unpleasant. You are counting on the organization to accomplish a crucial assignment in a particular manner before a deadline.
Design agencies will establish a schedule for how, when, and who to contact when you have inquiries regarding the project to make up for this. Usually, they'll assign you a point of contact—the designer or the front desk clerk, for example—who can communicate with you and keep you informed.
On the weekends and in the evenings, don't count on the agency to respond to your query. Make sure you understand the contract restrictions in your contract by carefully reading it.
How much time will the project need? What is the task price?
Provide that the length and complexity of the project are related, both questions should be posed at the same time. A complex project will cost you more money and probably need more editing.
Be aware that design services will charge you more for a rush order if you have a deadline to meet. Giving your designers adequate time to complete your project and factor in any potential editing or hiccups is to your best advantage. Budget additional editing costs.
What should I do to make this project better if you were me?
It can be challenging to evaluate our work objectively, but if you work with a design agency, you won't have to. These professionals ought to be able to tell whether or not your design will be profitable.
Keep in mind that the design agency you select needs to have your interests in mind. Instead of paying for something that might not succeed, it would be preferable to scrap the project and start over. Find a company that can communicate with you honestly and directly.