The On-page SEO has plenty of elements that can help boost your website traffic to the #1 rank on the Google search tag; you know that but still, optimize it? 
On-page SEO has the power to make or break SEO. On-page SEO plays a crucial role and can bring countless organic traffic of customers and viewers to your website.
The On-page SEO is editable and is totally up to you what you want- what topic title is needed for each page; you can choose the audience or traffic you want to target according to their liking on your website page by arranging similar types of content they like to visit and according to it the keywords and phrases you want to focus on according to the target.
On-page optimization refers to measures taken directly within the website to boost your website's ranking on the google search bar. Let's know what On-page SEO is. How helpful is it? Why is it important, what it works, and many more? Here is a complete guide list that will help you with On-page optimization.
What is On-page SEO?
On-page SEO is the component that processes various back-end and front-end page elements of your website to rank #1 on the Google search tag and bring new organic traffic to the website. On-page SEO elements include the Content, Site design, and HTML. The most common elements are Meta titles, Meta descriptions, Tags, Internal links, keyword density, and URLs.
As you have observed, On-page SEO is the main area to boost your website in the SERP and the main focus of every SEO marketing Strategy.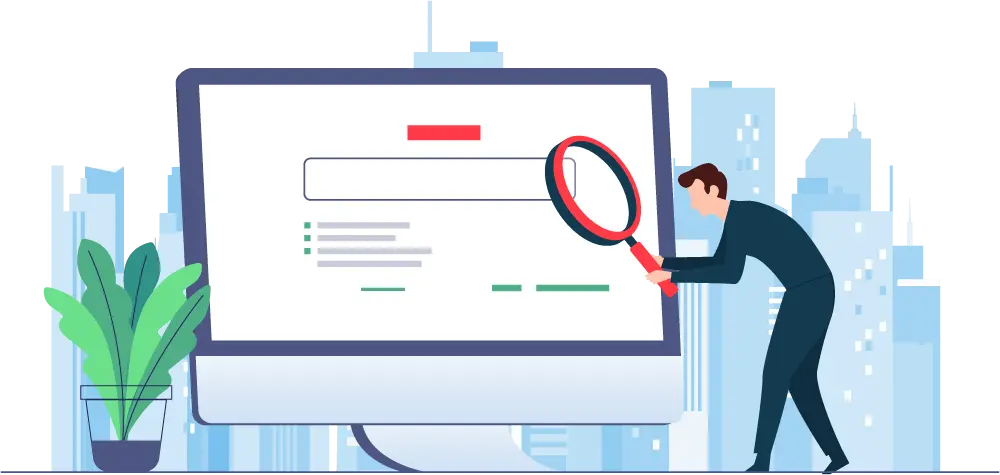 The algorithm of Google depends on three main aspects:
On-page SEO – will be covered below.
Off-page SEO includes social sharing, external links, guest posting, content marketing, and many more.
Technical SEO includes all the other elements not covered in On-page SEO and Off-page SEO, like site speed, mobile readability, structured data, and many more technical aspects.
Why is On-page SEO so Essential?
Do you believe that Google is much smarter than you? It still follows old-school methods like searching the specific keywords from your website page. And we can see from the data that 11M google results correlate with the keyword and the first ranking page shown.
But if you have searched the competitive keyword, you will notice the top rank result has the same keyword in the Title tags you searched for. There is more to On-page SEO than jamming keywords in the HTML page.
On-page optimization helps the Google algorithm boost your content and analyze your website to help the audience's search queries. As Google constantly updates its algorithm, it can under the audience search query and give the best content to the viewer. 
So if Google is updating the algorithm constantly, why are you not updating your website for SERP? Isn't it necessary to update it and get better and optimize the content which would be user-friendly?
On-page SEO is important because it tells Google all about your site and how much value it provides to audiences, customers, and viewers according to human eyes and Google search algorithm. Creating and publishing a website is not enough; you need to optimize it according to Google to increase traffic and rank your search results. 
On-page optimization is tricky and crucial because it is totally up to you, so it doesn't need to be completely right every time. Let's learn the elements that will help to optimize your On-page.
10 Basic factors that help On-page SEO to Rank Your Website
Here are some optimization techniques for On-page SEO. Just look at the following steps; this will help you rank your website. All On-page SEO is mainly divided into three main features:
Content element
Website HTML element
Website architecture.
1. Headers
Header refers to the HTML element<H1>, <H2>, <H3>, and so on. Where <H1> is a page title tag in Most platforms, WordPress automatically takes <H1> as the default title and makes sure that the keywords are used in the <H1>, and <H2> tag is the sub-heading text of the page. The <H2> tag can make or break the On-page SEO of the website. It is also known as the Body tag. 
Headers are used to organize your site page content for easy access and also help search engines discriminate which part of the content is important and relevant according to search intent. 
2. High-quality Content on the Site Pages
The content of the page is like the heart of the site. Because it tells the search engine and the readers/viewer the same, like a heart, that is what your website and business are all about.
The content on the site pages should be 100% unique, and the main conduct should be on the focus keywords and topic. For the perfect keyword, you can research on the google search engine or refer to the competitive or other websites.
You can even use free tools for the keywords like Semrush, Google Search Console, Ahrefs Keywords Explorer, and many more.
The content which is written should be SEO-friendly. SEO content writing is important because it helps to improve the visibility and ranking of a website or webpage in search engine results pages (SERPs).
By incorporating relevant keywords and phrases into the content and ensuring that the website is structured in a way that is easily indexed and understood by search engines, SEO content writing can help to drive more traffic to a website. 
Additionally, well-written content optimized for SEO can help establish the website as an authority in its industry or niche, further boosting its visibility and credibility with search engines and users. SEO content writing is an important aspect of digital marketing and can drive business growth and success.
3. Page Title 
The title tag of your website is very important; even the title of the website page is important, too, for SEO. Because the title can tell the audience and the search engine about what content they are seeing on the corresponding page of your website.
And to ensure that your site page ranks for the proper intent, be sure that you use the keyword in the page title. And incorporating keywords should be as natural as possible.
As per Google update, the title tag should be less than 60 characters or 60 characters, and ensure that the title doesn't cut off. The title should be relevant to the site's content and not only use the keyword as the title because it is very spammy and tricky, as the modern search engine is very smart. Hence, they keep a monitor on the unnatural keyword.
4. Meta Description
The Meta description is not an official factor for the website ranking for the search engine, but it can influence the audience to click on the site, which is important in the On-page SEO part. Do you know the Meta description and where it appears in the search engine?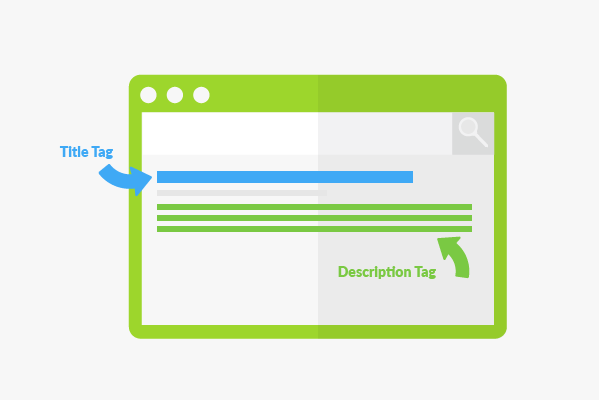 The Meta description is the short description seen under the meta title on the search tag. According to the modern Google search engine update, the Meta description should be up to 175 characters or less, and it should have to contain the relevant keywords and avoid using Alphanumeric letters such as "+," "-," and "&".
5. Alt Text of the Images
The Image Alt text is the SEO of the image. It tells others and search engine about what the image is about, and it is an important step in On-page SEO as Modern Google even rank the content on the image base, so now anyone can connect your site through the image also. So it is necessary to add the right Alt tag to your image.
The Alt text should be descriptive, specific, and shorter (less than 125 characters).
6. Markups
It is the Structured markup language or Structured data. The process of structures markup is to "markup" the website-sourced code, so it would be easier for Google to find the website and understand the difference in the content. 
The Markups are the key behind the knowledge panel and other content features on Google. It is the neat information of your specific page if someone shares your content on the social media platform.
The structured markup is considered the technical SEO of the website, but it also needs to be optimized so it can be considered as the On-page SEO as it is the On-page experience of the audience.
7. URLs for Pages
The URLs for the page should be simple for both audience and the Google search engine. They are also important when keeping your site hierarchy consistent as you create subpages, blog posts, and other internal pages.
You need to keep some points in mind for the SEO of the URLs:
Use only one or two keywords in your URL.
Remove the extra and useless words from the URL.
Use HTTPS in your URL, as Google uses it as the ranking factor.
8. Mobile Friendly
Nowadays, Google started favouring more optimized mobile speed sites faster than the desktop. Such mobile responsiveness matters. It is said that it is critical to find a theme and design for a mobile-friendly website, and if you are not sure about the design of the website, use the Google free mobile-friendly tool for this On-page SEO. The site should be mobile-friendly because the audience is more active on mobile.
9. Speed of Site
The site should load faster whether it is used from a mobile or desktop. When it comes to On-page SEO, the site's speed plays a very important and big-time role as Google takes care of the user experience.
If your website takes more time to load, the audience will not stick to it for that long, and Google is aware of it. The speed of the site can impact the ROI (Return on Investment) and conversion rate.
10. Internal Links
Internal links stand for the process of providing hyperlinks to the help pages of your site. For On-page SEO, Internal Links are essential as they send the viewer to the other page, stay longer on your website and tell Google more about your website that it is valuable and helpful to the viewer and audience. 
The more audience spends time on your website, the more Google crawls and studies your website pages. Eventually, the website absorbs more data and information from your website, ultimately helping your website rank higher on the Google search results tag.
On-Page SEO Tools:- Analyze and Optimize Your Website
Looking for the best SEO tools for On-page SEO? In this post, we'll share the best paid and free SEO tools to help optimize your website to rank higher and gain the most relevant organic traffic from search engines.
Each SEO tool has different approaches to helping you streamline your On-page SEO strategy.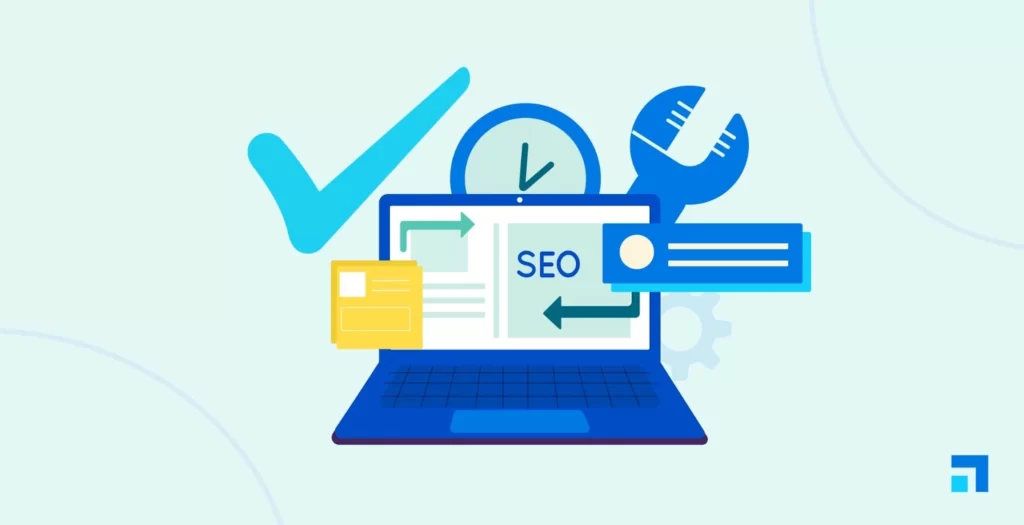 Some tools are 100% focused on On-page SEO optimization. At the same time, others will include on-page SEO optimization, website auditing, and additional features to help your On-page SEO strategy.
Ready? Let us get started.
An all-inclusive SEO tool, SE Ranking provides everything from On-page SEO and keyword research to website audits and backlink tracking. You can check the On-page SEO of web pages based on your goal keywords to see how effectively they are optimized for search engines. It examines both the technical and creative aspects of your content.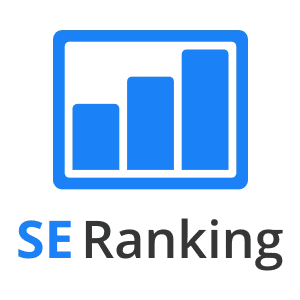 For instance, it examines the technical elements based on SEO indicators, such as the internal and external links, page load speed, page URL, index status, and more. In contrast, it looks at your content's keyword density, header tags, title, and meta tags to determine whether it is SEO-friendly.
Additionally, you get access to the Content Editor tool. As you compose your content, this enables you to optimize it. You'll receive suggestions for words to use and concepts to improve the organization of your material.
Frase is the all-in-one solution for On-page SEO for your entire content workflow, from optimizing to creating and analyzing content. With intelligent outlines, intros, and headings, Frase's AI templates may help you get started writing.
To produce consistently high-converting and SEO-optimized copy, it can even autocomplete your sentences and paraphrase your material.
Frase's content optimization and analytics tools simplify On-page SEO by automatically comparing your content to your rivals and identifying high-ranking prospects.
And with the assistance of automatic content briefs, you can quickly create thoroughly researched standards for your drafts.
Due to its adaptability and numerous SEO features, Surfer SEO is one of the top SEO tools. It examines the top search results for a specific term and provides thorough instructions on optimizing your content so that it ranks. It automates nearly every step of the human research process for creating optimized content and is powered by artificial intelligence.
The SERP Analyzer in Surfer is one of our favourite features. You may thoroughly study Google's first page results with the SERP Analyzer. To provide you with the necessary SEO data, it examines more than 500 on-page signals.
The evaluated data comprises the optimum content length, density, and frequency of the target keyword, secondary keywords, heading counts, heading structures, ideal picture counts, and the number of paragraphs. To help you with link building and internal linking, it displays the typical links appearing in the top results. 
The Content Editor, a different feature, contains an internal outline builder. With its assistance, you can construct your outline per the final optimized content and see the titles and headers of top-ranking results in one location.
Semrush is a single marketing tool that integrates SEO, PPC, social media, and other strategies. Its on-page SEO checker examines your content and makes insightful recommendations on strategy, semantics, and user experience in addition to technical SEO, SERP, and content.
The tool provides a wide range of features that can help with both On-page and Off-page SEO, including keyword research, competitor analysis, backlink analysis, and more.
In addition to providing keyword suggestions and ranking them according to Keyword Difficulty (KD), Semrush also provides information on monthly search traffic and other SEO metrics.
Additional benefits include backlink analysis, technical SEO audits, and Google trends analysis.
Additionally, it provides suggestions for how to optimize both your content and your overall SEO plan.
Enter the URL you wish to optimize, your desired location, and your desired keywords. The pages that rank higher than you are then analyzed, producing useful information that may be used to raise your SERP ranks.
With the help of its site assessment tools and interaction with Google Analytics and Google Search Console, it generates data-supported suggestions for creating content that ranks highly, masters technical SEO, and dominates SERP.
Summary
On-page SEO is essential for better website growth. This complete guide on On-page consists of some essential points on On-page SEO that will help for better growth and boost your website on the Google search tag.
We also included 10 basic elements/changes you should take care of whenever you are optimizing your website, like Meta description, Alt text, URLs, and many more. And to manage all this, there are some tools that will make your work very easy and simple. 
So once you identify, analyze, and finalize your On-page SEO plan, this guide will be very beneficial to you, implement some changes in your website or pass it to someone that implements this guide and changes in your website for a better SERP.
WebservX–India's top Digital Marketing & Development Agency in Ahmedabad, can help you with the best SEO strategies according to your requirements; Contact Us right now for what you are waiting for! And here are some of the tools that can help you manage your site's SEO work.